Contact us:
Email

Get listed on The Retweet Train follow lists for 1 full year $5 subscription. Act Now! Limited time. More details at FIVERR.com



AHA LIVE with host M LeMont


Tonight we are here on AHA Live with Rochelle Campbell. This show was suppose to be live on Twitter for 2 min 2 seconds, but due to scheduling conflicts it went straight to publication.

Hey, I like that better anyway, since I hate deadlines and personal interviews. But I love asking questions to other authors. And my first victim, bless her heart is Rochelle Campbell. Now this interview is designed to last 2 min and 2 sec, so no skimming is allowed.

Welcome Rochelle, nice to have you on the show.

It's a pleasure to be here.

I want to see what interesting things we can extract from you in 2 min and 2 sec.

What books have most influenced your life?

Stranger in a Strange Land - Robert Heinlein

The Count of Monte Cristo - Alexandre Dumas
A Wrinkle in Time - Madeleine L'Engle


Are you reading any interesting books at the moment?

Just completed INIKO by @AliciaMcCalla + Book of Life by Deborah Harkness. Both deal with otherworldly elements. My passion!


What do you believe contributes to making a writer successful?

A successful writer is a content writer. A writer must accept who + where he is in Life and write from that place.
If your book became a movie, who do you see playing your main character?

My main character Detective Jennifer Holden?

Oh, yes, that sassy lady cop that fellow officers were afraid to ask on a date; what wimps. I mean no pain no gain.

I would love to have Thandie Newton play the part.




Hmm...Thandie Newton! She's beautiful, excellent choice. I remember her in Pursuit of Happyness when she told Will Smith that she wasn't happy. And his reply?


Go and get happy. haha

That was a perfect line for women who don't stand behind their man in trying times. And for all you proofreaders, no I didn't misspell the title of the movie ...it's Happyness. You've got to catch me on something else because this interview is uncut, unedited and sometimes raw. But not tonight because I adore Rochelle--she's one heckuva writer.

Okay Rochelle I digressed, let's see where were we? Oh yes, here we are.


What do you love about independent publishing?


That readers can communicate w/me directly w/o any middlemen!! Website: http://thenotebookblogairy.com/ Blog: http://bit.ly/1r1dDuy

Please give me two reasons why you write besides "I love writing" and "I always wanted to be an author."


I write to preserve my health & my sanity...seriously! :-)) All those stories about crazy writers do have a basis in reality...


Honey I agree...in a world of chaos where else can you find peace?


Okay, we have to hurry, my 2 min 2 sec is almost up, and readers will begin to skim and I told everyone no skimming.


You're funny...


Well, I'm glad you think so, my three ex-wives didn't. But anyway that's another story. I know now if they don't read books don't marry them.


Are those your tweets that come across my screen?

Now wait a minute I thought I was asking the questions here?

Yea, but everybody wants to know who is M LeMont?

That would ruin the mystique of the Retweet Train, now wouldn't it? Only one person knew who Clark Kent was. So I'll tell you what, when you do a book signing for your millionth book, when you look up I'll be standing there for your autograph.

That's a deal.

What are three things you wished you knew before you published your first book?


1st Book = Short Stories
1) Grammar! LOL.
2) How-to finish a full novel
3) how-to own my writer's 'voice'
Your book Fury From Hell grabs you from the beginning. I rated the book 5 STARS. Where did u get the idea for such a paranormal thriller?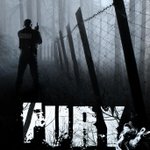 Available Now

I passed by an orange traffic cone in the street and wondered what if a demon was in mist waiting & wanting to possess an innocent female passerby.


Wow! That sounds like something that really could happen. I bet smoke was blowing out the manhole, uh?

Yes, how did you know?

You do live in New York, right?

Yeah.

They have nothing but smoke blowing out of manholes all over the city.

Well, my time is up. Rochelle I hope you had as much fun as I did. I want to thank you for becoming an AHA Author. This interview is just one perk...many more perks to come.

Oh, one last question, my new book Shh! Kiss Me Baby is coming out and I need to know, if you had the chance would you date a millionaire playboy? And if so, why?

Hmm...



Available Now Available Now

It's okay, I understand...take a moment and think about it.


Grab a copy of Rochelle Campbell's latest book Fury From Hell on Amazon if you're not a scaredy cat. I read it on Halloween and had a blast.


Follow Rochelle Campbell Twitter @NotebkBlogairy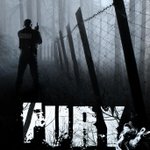 Available Now Available Now Available Now
Rochelle Campbell Rochelle Campbell M LeMont

The trailer that has everybody in a buzz Caught Up What's Done In The Dark Comes To Light and grab a copy here. Available now.



Get listed on The Retweet Train follow lists for 1 full year $5 subscription. Act Now! Limited time. More details at FIVERR.com

@NotebkBlogairy